I've been an avid user of Instagram for about 4 years and I confess, it's my favorite social media platform.  I love its visual, clean format and exchanging ideas and stories there. My clothing business, perspective and connections have all grown beautifully with IG. But I've also noticed that endless scrolling on Instagram has sometimes hampered my productivity and (gasp!) confidence. A close friend of mine always says, "It's all about balance". As the year wraps up and we push to reach our goals, here are some thoughts on how IG can actually hurt your creativity.
Comparing yourself
IG has tons of inspiration, but it also makes it easy to compare yourself excessively and feel bad about your progress. I've literally scrolled myself into depression by dwelling on how amazing someone's else feed is or how much their audience "loves" them. It's tough to remember that IG is a highlight reel and that everyone's journey (and water bill) is unique. Do yourself and your confidence a favor and avoid comparing yourself to others on IG. I've actually made the choice NOT to follow certain people/brands to minimize the daily temptation to compare myself.
Conforming instead standing out
Again, it's great to be aware of what's working for others, but if you carbon copy what everyone else is doing and how they're doing it, you rob the world of your secret sauce; you. This is especially true in spaces that seem crowded. What if Rihanna had not started Fenty Beauty because she figured there were too many make-up brands?? Or worse, if she had decided to play it safe and launch a copycat make-up brand? Do you, boo.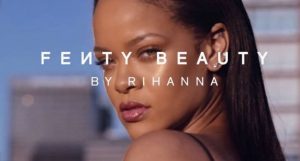 Wasting precious time
Recode* estimates that people spend an average of 53 min on IG everyday. I confess that my average is higher than that. I restarted using the Insight tool and whenever I feel pressed for time to work on my goals, I remind myself of how much time I'm wasting on IG. Mindlessly scrolling can take up chunks of time that could be used for strategizing, creating or networking. Go make something beautiful happen IRL.
Putting too much stock in "likes"
Likes are great, but they don't always translate to real value. Some of my bestselling creations have received low to medium likes while items that turned out to be duds received tons of likes. IG a good source of input, but balance it out with other means of feedback and what your gut is telling you. I've seen brands/creatives who are killing it in real life and have a modest IG following/engagement. Of course, put your best foot forward on your feed, but try not to obsess over how many people are giving your posts a thumbs up. They don't equate to your value as a creative or better yet, as a person.
For the record, I love Instagram and believe that it will continue to have a major impact on the creative world. But as a designer/businesswoman who wants to flourish, I'm learning to guard against comparing myself, conforming, wasting time and seeking validation on Instagram. Do you agree with these pitfalls? How do you manage your relationship with IG? While you're thinking about that, let me go see what I just missed on IG, lol.
Originally written for www.craftsavvymarket.com